SF23 to be Introduced in Gran Turismo 7
2023.04.03
Enjoy Super Formula in e-Motorsports!New SF23 Racing Car to be Introduced in Gran Turismo 7 in Late April!
Japan Race Promotion (JRP) (Tokyo; President: Yoshihisa Ueno), organizers of the Japanese Super Formula Championship (Super Formula), have announced a new partnership with Polyphony Digital (Tokyo, President: Kazunori Yamauchi) and the inclusion of the new SF23' racing car that will be used in the upcoming 2023 Super Formula season, in the PlayStation®5 (PS5®) and PlayStation®4 (PS4®) videogame 'Gran Turismo 7' via a 'Gran Turismo 7' update at the end of April.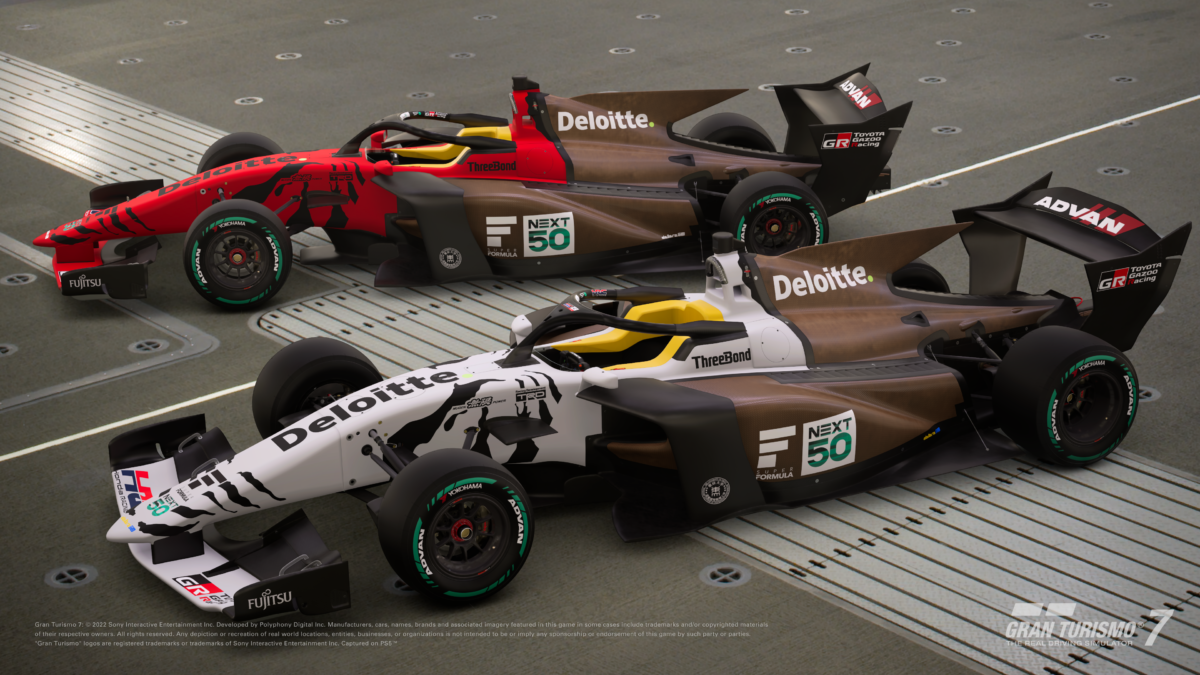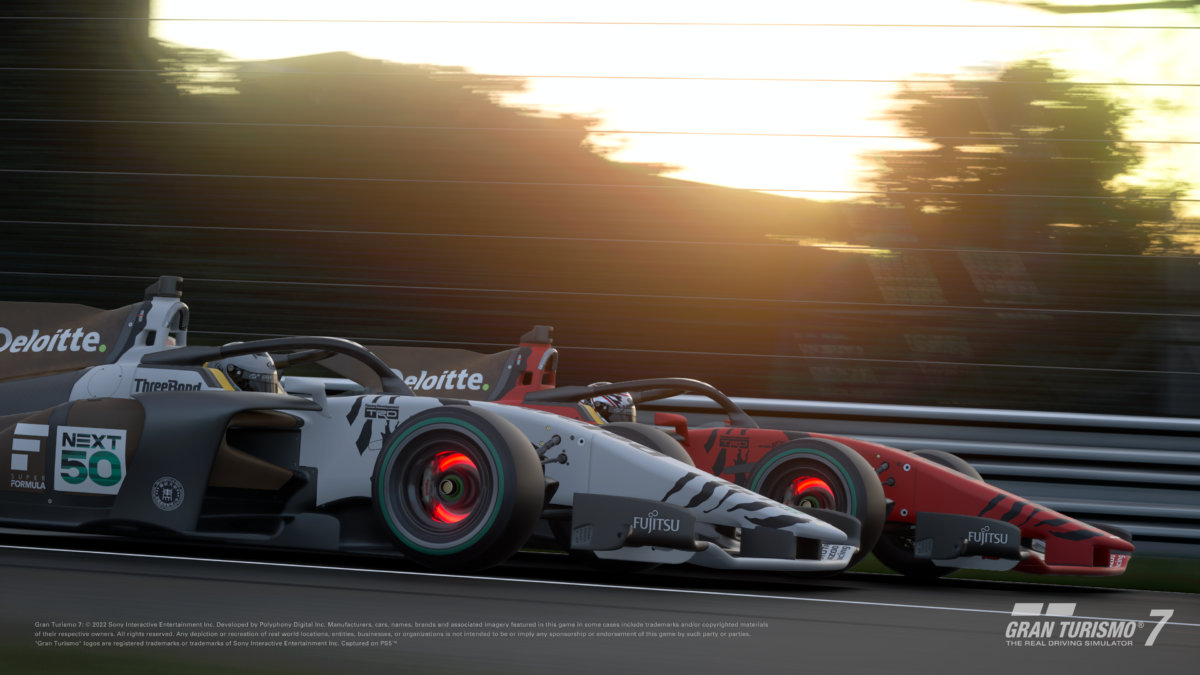 JRP introduced the previous model, the 'SF19' in 2019 and since that time have continued to strengthen links between e-motorsports and real-world motorsports through the hosting of such events as the JAF-certified 'Super Formula Virtual Series' in 2020 and the 'GT College League' in collaboration with Asahi Shinbun, a racing competition contested by university automotive departments, in 2021 and 2022.
In October of last year, JRP welcomed Igor Fraga, a world-class driver in both virtual and real-world motorsports with three world title victories in the FIA Gran Turismo Championships and a currently active driver in the Super GT300 class and Super Formula, as its 'Super Formula e-Motorsports Ambassador'.
Through this partnership with Polyphony Digital, we aim to further strengthen our ties with e-motorsports and introduce Super Formula to players around the globe, while at the same time support e-motorsport players step-by-step in their dream of becoming a real racing driver.
The 'SF23' that will be included in 'Gran Turismo 7' features the same design as that used on the development cars 'Akatora' and 'Hakutora', developed on the themes of "Carbon Neutrality" and "Improving Entertainment Value". These cars were developed in conjunction with HONDA and TOYOTA, transcending the boundaries between the two competing automotive manufacturers.
To coincide with the introduction of this SF23, we will again be holding a 'Gran Turismo 7 Livery Contest' this year in a contest to replicate the colors of each team, so we hope that fans will look forward to seeing the color designs of their favorite team.
Finally, before its introduction in 'Gran Turismo 7', the Super Formula season itself will get underway at Fuji Speedway on Saturday, 8 April. Expect to see some exciting on-track battles as twenty-two drivers get to grips with a brand-new racing car for the 2023 Season.
*1  © 2022 Sony Interactive Entertainment Inc. Developed by Polyphony Digital Inc. "Polyphony Digital logo", "Gran Turismo" and "GT" are registered trademarks of Sony Interactive Entertainment Inc. Manufacturers, cars, names, brands and associated imagery featured in this game in some cases include trademarks and/or copyrighted materials of their respective owners. All rights reserved. Any depiction or recreation of real world locations, entities, businesses, or organizations is not intended to be or imply any sponsorship or endorsement of this game by such party or parties. All rights reserved.
<More images of SF23 in 'Gran Turismo 7'>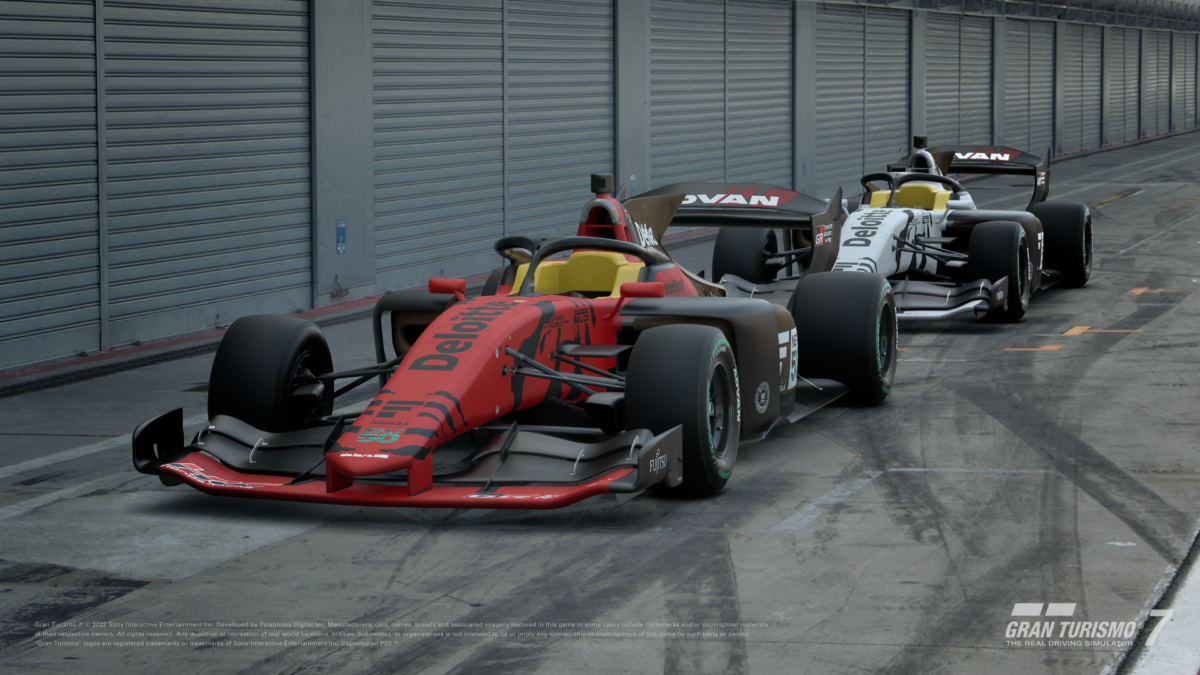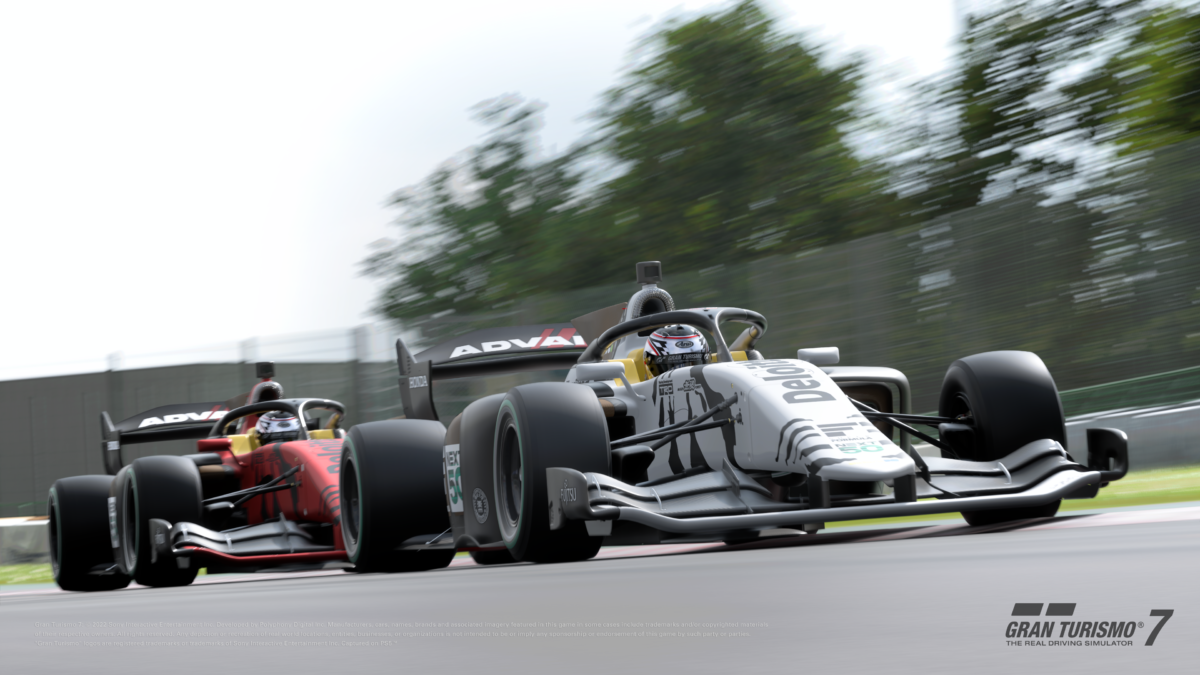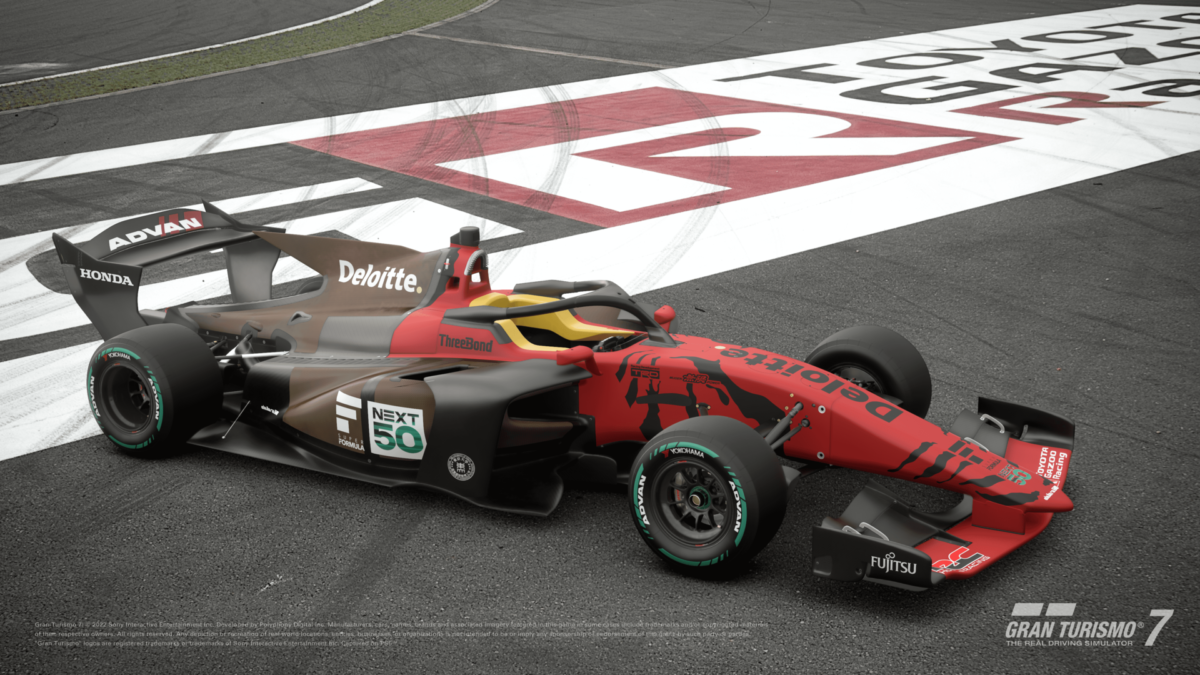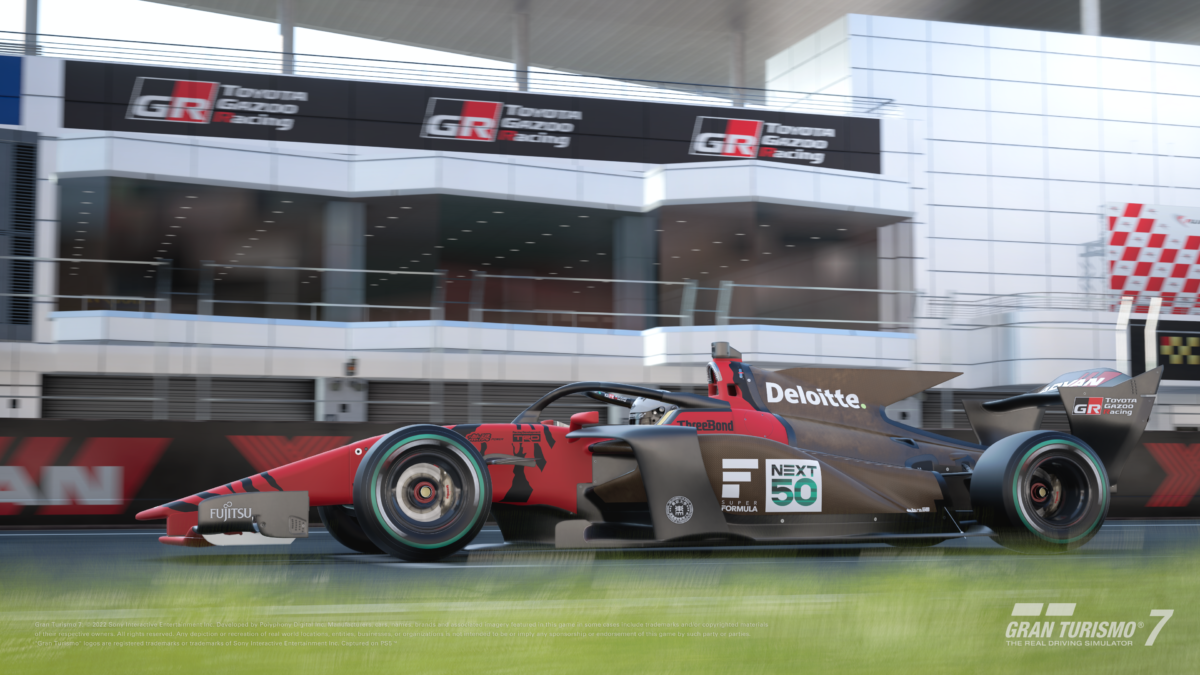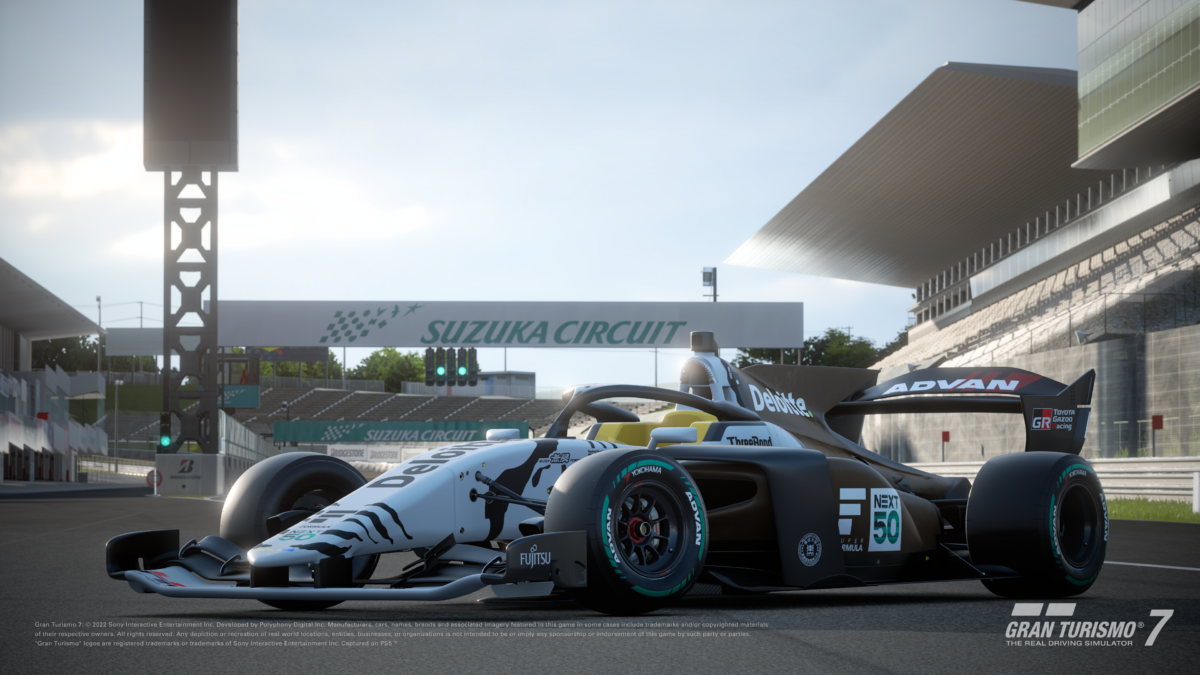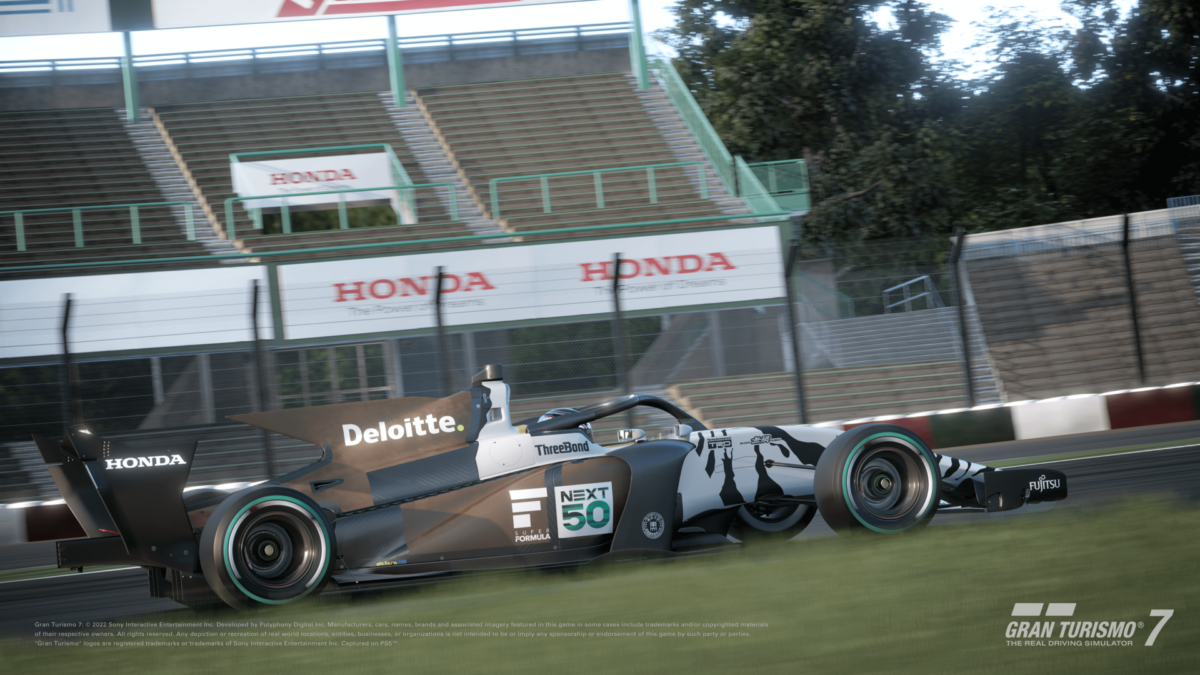 ▼Gran Turismo.com
https://www.gran-turismo.com/jp/
▼Polyphony Degital Official site
https://www.polyphony.co.jp/