Announcement of entry list change Rd.6 FUJI SPEEDWAY
2023.07.14
Due to fracture of the right curaneous clavicle during training, Toshiki OYU (#53, TGM Grand Prix) will be absent from SUPER FORMULA Rd.6 FUJI SPEDWAY (July 15th-16th, 2023). Hiroki OTSU will take a seat of OYU (#53, TGM Grand Prix) for Rd.6 this weekend.
【Team info from TGM Grand Prix 】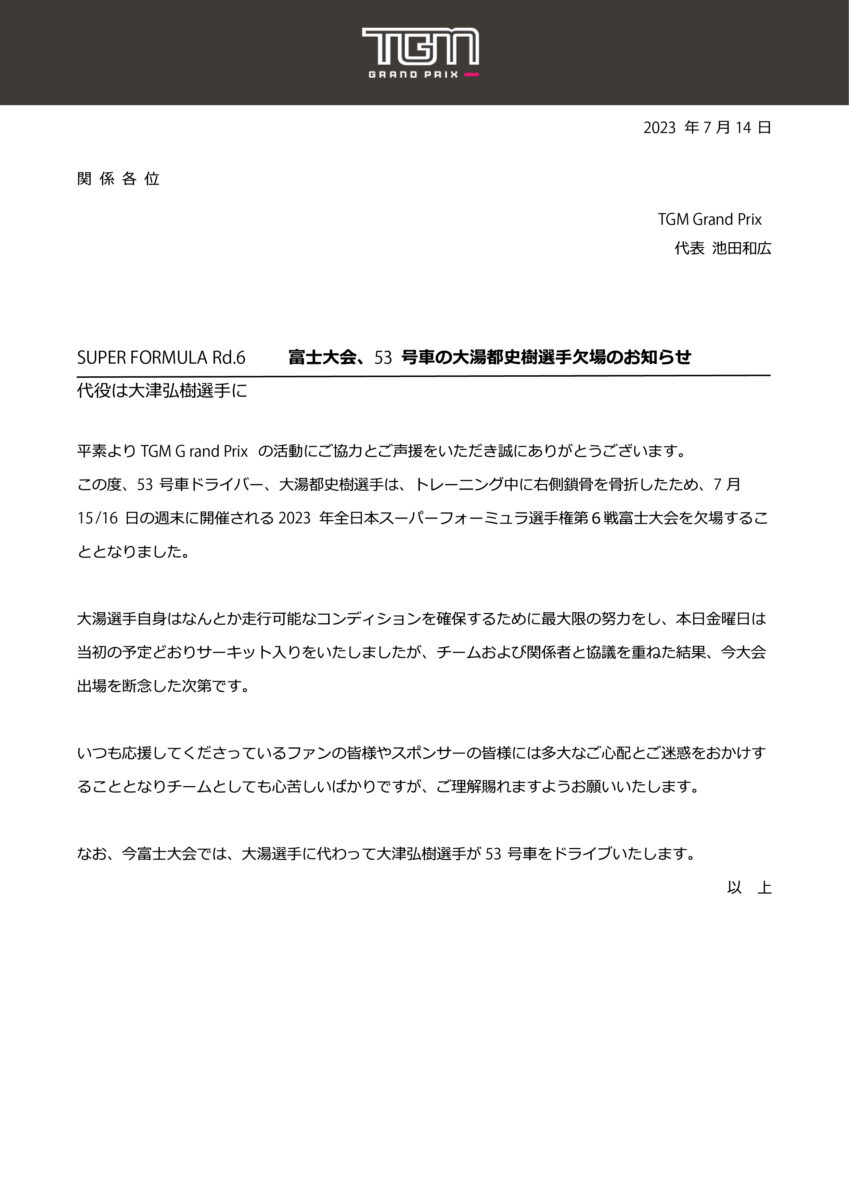 Driver 's info
Hiroki OTSU: He started his racing career at age of 5 in karting field. After becoming champion in All Japan Kart Championship, he joined SRS-formula (Suzuka Racing School) to begin his career in formula race. He has raced for SUPER FORMULA in 2020 to 2022 for 3 seasons with Honda and won at MOTEGI in 2021, and currently active in SUPER GT and Japanese Endurance Race "Super Taikyu."  He also just participated in Official Test FUJI SPEEDWAY (June 23rd-24th) in SF23.