[SUPER FORMULA NEXT50] Carbon Neutral Development Test #1 REPORT
2023.09.14
Japan Race Promotion INC. (hereafter JRP) held the first Carbon Neutral (hereafter CN) development test of 2023' on MON Sept.11th – TUE Sept. 12th at Mobility Resort Motegi (Tochigi, JAPAN)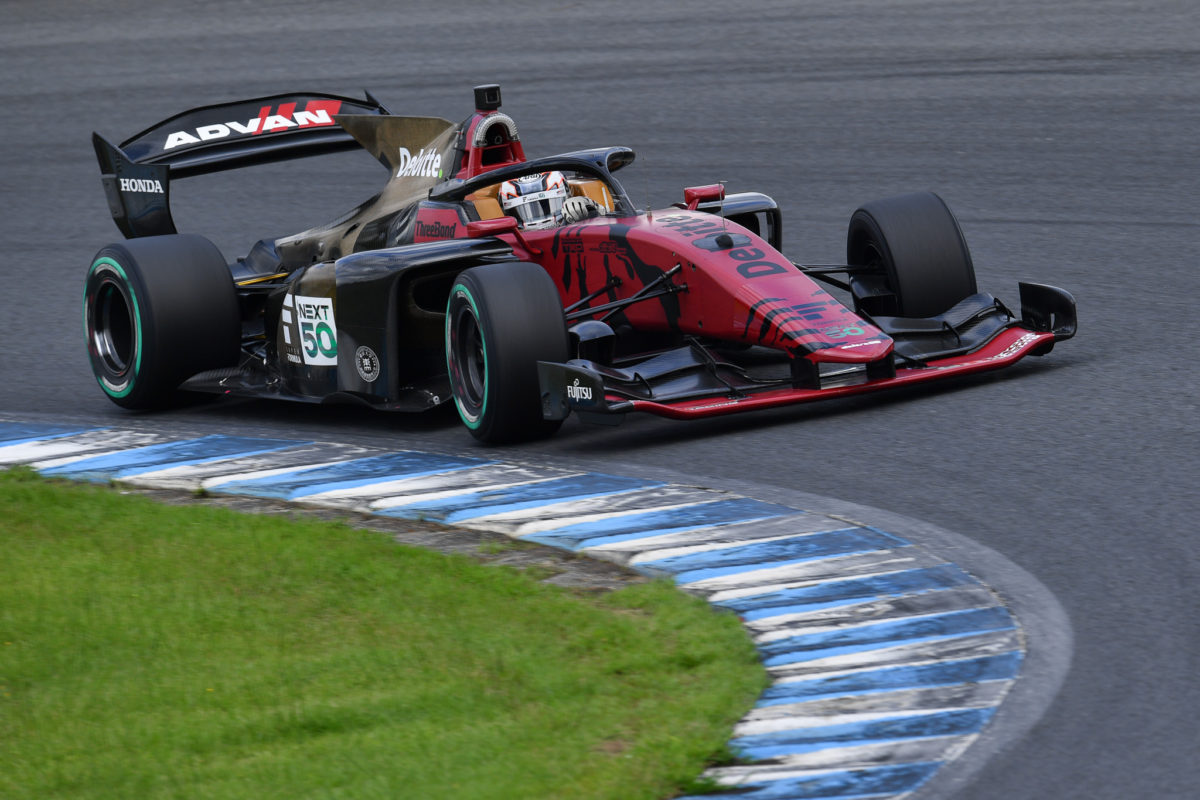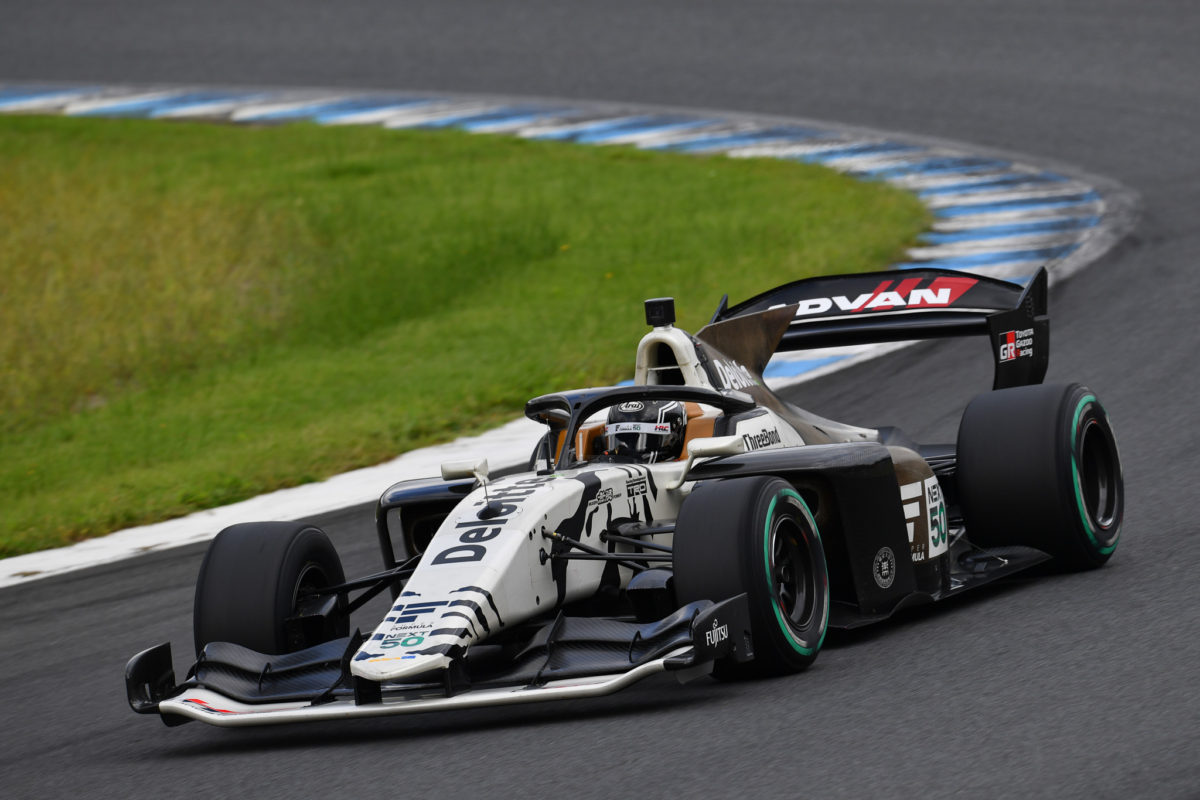 Through the year of 2022, JRP had conducted several CN development tests under the theme of carbon neutralization and to increase entertainment through the project "SUPER FORMULA NEXT50." With the knowledge from testing without the border of manufacturers, SUPER FORMULA began the new era of SF23 from 2023'. To be compatible with carbon neutrality, SF23 adopts bio-composite material and manufacturing procedure by "Bcomp Ltd." reducing appx. 75% of CO2 emissions. Also, CN tires by YOKOHAMA RUBBER CO.  made with natural or recyclable compounds are currently used for SF23. In this development test, new compounds of tires with increasing percentage of recycable compounds were tested to pursuit more carbon neutrality.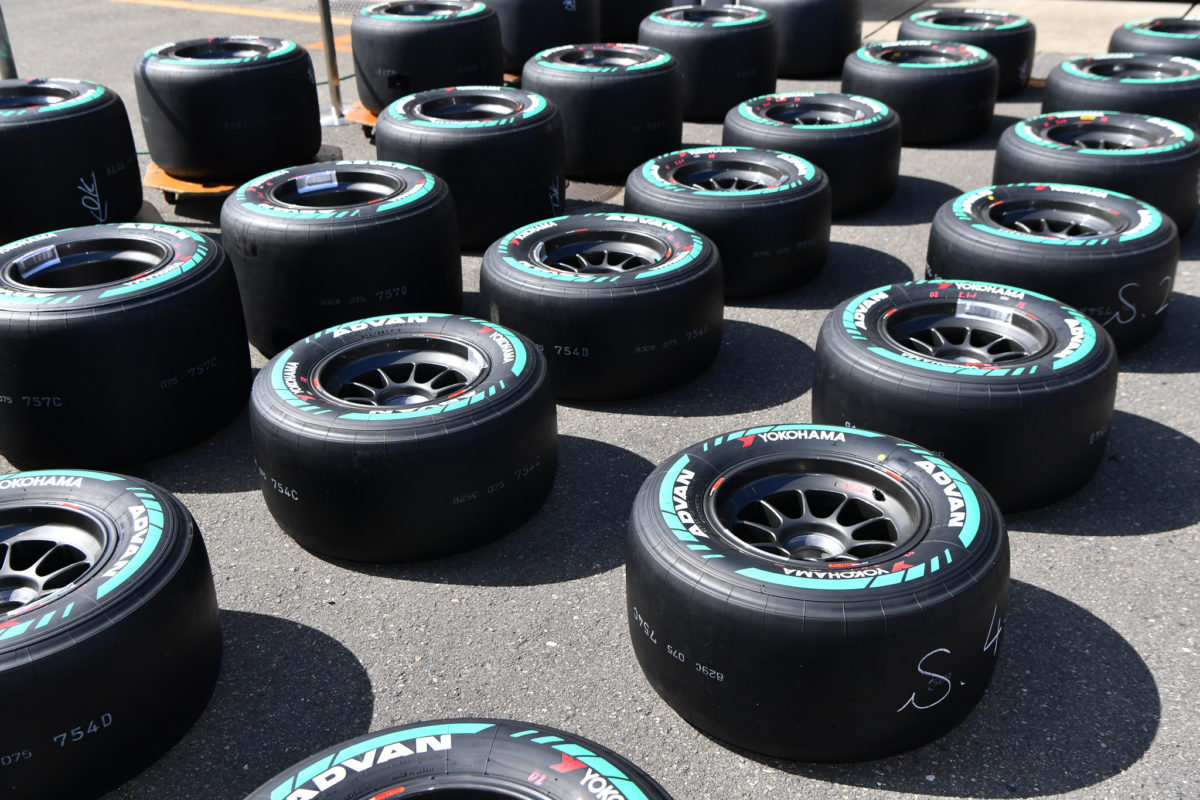 Two of SF23 "White Tiger" and "Red Tiger" run 4 sessions of development test for 2 days. Kodai TSUKAKOSHI takes the wheel of White Tiger SF23 (engine by HONDA) as he has been from last year. Instead of Hiroaki ISHIURA who took a part in Red Tiger SF23 (engine by TOYOTA), Mitsunori TAKABOSHI, an active driver of NISMO (NISSAN) takes the wheel this year as a one of development drivers. This unexpected selection transcended the boundaries between manufacturers.


Day#1
Session1 started on time at 10AM. As soon as session has started, 2 of development SF23 cars were out on track and started 2 hours session. In Session1, TSUKAKOSHI (White Tiger SF23) run 41laps along with TAKABOSHI (Red Tiger SF23) running 46laps to test 4 different types of tires with different percentages of renewable materials.
In the afternoon session, both TSUKAKOSHI (41laps) and TAKABOSHI (56laps) run more laps testing long run with tire compounds which had good data in session1.
Day#2
There were also 2 test sessions on 2nd day. On Day#2, 4 different kinds of tires with different tire casings were tested in total of 4hours sessions. In session3, TSUKAKOSHI run 49laps along with TAKABOSHI with 44laps. After 2 hours break, afternoon session has begun with tire casings selected from session3 to test long runs. In 2 days with 4 sessions, White Tiger SF23 taken the wheel by TSUKAKOSHI finished 163laps, and Red Tiger SF23 by TAKABOSHI run total of 199laps.

First CN development test of the year has been completed under nice weather in 2days.Next CN development test will be held on Tue 21st November at Mobility Resort Motegi.
Development test driver/ Kodai TSUKAKOSHI (White Tiger SF23)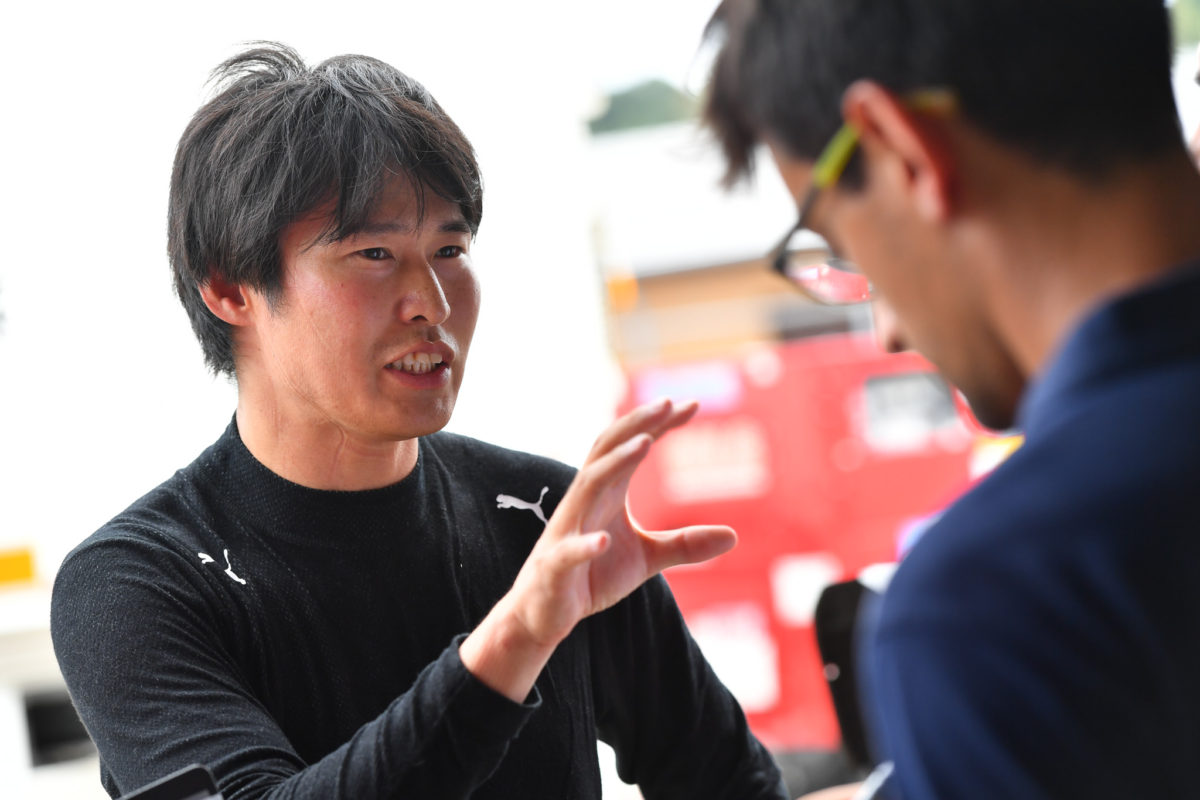 "It was a test for tires with more percentages of reusable materials. What drvers felt matches what YOKOHAMA RUBBER plans, so I think it was very positive and coming at very high level. Last year, I felt the tire was kind of difficult to use in actual race, however with experiences in this season, I feel our plans are successfully on schedule."

Development test driver/ Mitsunori TAKABOSHI (Red Tiger SF23)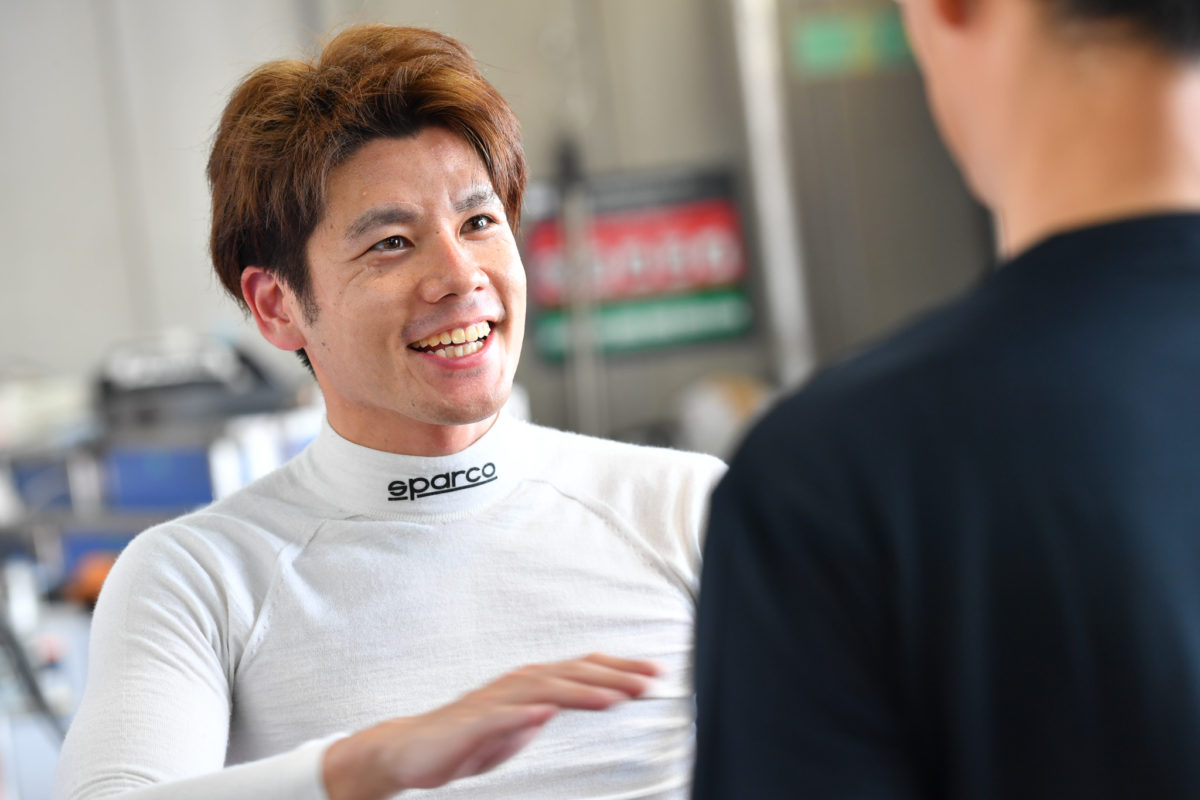 "I think it is quite exceptional that NISSAN driver like me takes the wheel of development cars with TOYOTA engine. So, I feel more responsible to complete test menus and give precise comments to develop in positive ways. Through this test, I think I could find both positives and negatives, also what we need to look into more. Next development test will be supposedly on wet track, so I will keep focusing on completing test menus without making mistakes."


Technical advisor/Yoji NAGAI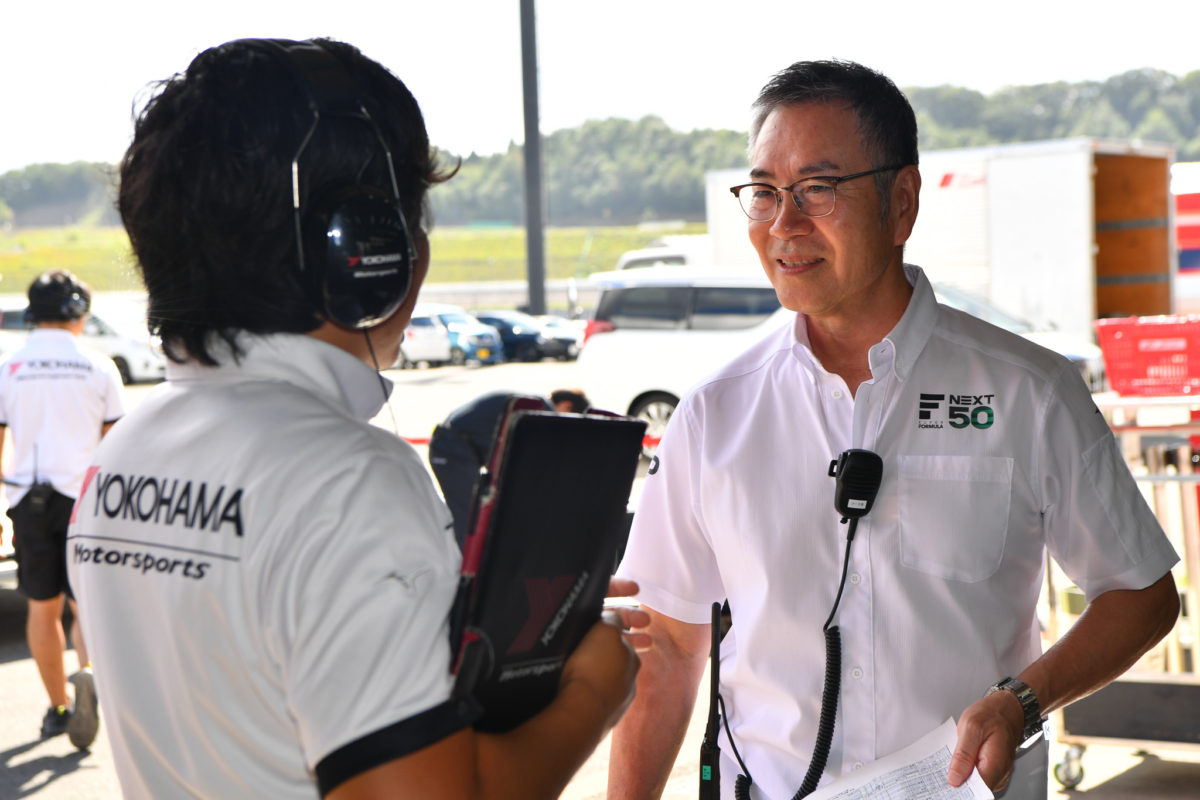 "It was really a big step up to increase a ratio of renewable materials, but we felt a lot of positives in this test. Both TSUKAKOSHI and TAKABOSHI put a lot of effort by running almost 1,000km and we really appreciate."
The season is almost coming to the end. SUPER FORMULA FINAL Rd.9/10 will be located at SUZUKA CIRCUIT on SAT 28th OCT. – SUN 29th OCT.