2016 SUPER FORMULA
Round6
SPORTSLAND SUGO
Qualifying 9-24 sat / Race 9-25 sun
SPORTSLAND SUGO : 3.704 km

Preview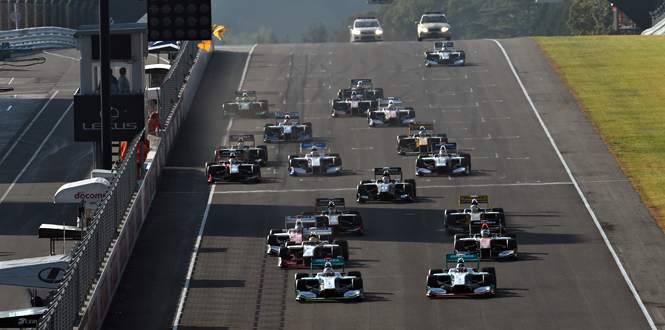 Preview for Round 6 at Sportsland Sugo Circuit

Round 5 of Super Formula was held at Okayama International Circuit in the middle of September. There have been 6 championship races held over 5 rounds thus far, but the driver's title is still very much anyone's for the taking. In the midst of the uber tight driver's crown, Round 6 will be held at Sportsland Sugo Circuit in Miyagi Prefecture on Sept. 24 & 25. The course at Sugo is the shortest that Super Formula is held on at 3.7 km. And the final corner is well-known for having a 69 meter incline that is 10% steeper than the rest of the course. The Umanose Corner lies just ahead of the back straight and beyond that is the SP in and out--which are sure to test the courage of the drivers as they make their way to the main straight. If drivers don't maintain enough speed through this part of the course, posting a good time will be very difficult. On the other hand, there is no place to escape from this area of the course because it is so narrow, so just one little mistake could lead to a big crash. But most drivers say "that is what racing is all about." At any rate, Sugo is definitely a course that will keep the drivers on their toes.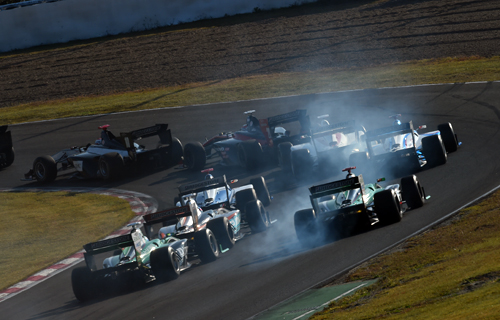 This season, as with other seasons, no group testing has taken place at Sugo. But car developmental testing has taken place here, so KONDO RACING, which is equipped with Toyota engines has seen the course. In addition, DOCOMO TEAM DANDELION RACING has participated in testing as well, so both of those teams have experience using Yokohama tires at this track. It will be interesting how that experience plays out during race weekend. Both of those teams, as well as the rest of the teams will have a chance to race on the track during the free practice run which will be held on Friday, Sept. 23.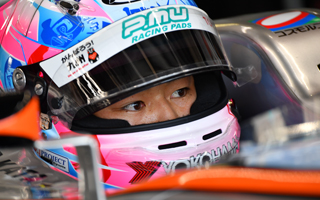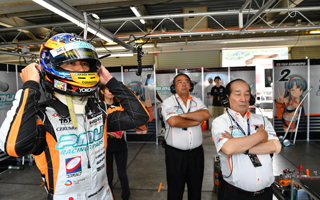 The highlight at Sugo will no doubt be the knock-out format qualifying sessions. As the course is so short, the timing for coming out of the pit in Q1 will be very important. Throughout this season, cars have been lined up and ready to go onto the track 5 minutes before qualifying sessions. So there is no question that will be the case for Q1 this race. Most of the time, machines are equipped with used tires, so drivers can get a feel for their cars, as well as try to get out on the track when no one else is in front of them. Halfway through the qualifying session, the cars come into the pit to put on new tires, which is an exasperating scene when the cars burn rubber as they head out of the pit to get back onto the track. It is easy to hear which team is starting their engines in which pit before they head out. The teams in the pits farthest from the track definitely don't want to have other cars in front of them as they head out of the pit, because in their mind, coming out of the pit is part of their run in a qualifying. Another thing that is often being seen this year is drivers passing slower drivers in the out lap, so they can keep their time up. This definitely has an impact on warming up a car's tires, in addition to drivers getting into the mental "zone." One part of the circuit at Sugo that has to be watched for is red flags. The escape zone is very narrow, and some drivers come into that area full out. So the likelihood of a red flag being brought out before a driver can record their best lap and bring the session to a stand-still is high. But it is possible that the longer the session continues, the more possible to get better grip, and for drivers to record good times. Is it better to make a time attack before a red flag is deployed, or to take chances and try to get a good time during the latter part of the session? That will definitely be one point that plays havoc on the minds of both teams and drivers. As it is cool at this track in September, which is a little out of the city of Sendai, it will take longer for tires to get warmed up. So this will add to the excitement of the qualifying sessions—including Q2 and Q3. As both the temperature and track temperatures will be cool, it is quite possible that the full 10 minutes of the qualifying session may have to be used to record a good lap time. Only 7 minutes may be enough, but either way, that is definitely another part of the qualifyings sessions that will be interesting to watch. And if it is raining, depending on how much water is on the track, and whether cars have on new or used tires will play a big role on their times. How the teams and drivers manage their time, and what types of tires they go with is yet another place to watch for in the qualifying sessions of Round 6.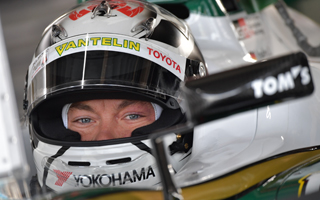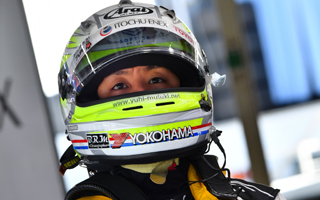 The Championship Race will be a full on 68 laps which is equivalent to approximately 250 km. There will be no requirements for tire changes or fuel, but cars won't be able to run the entire race with one tank of fuel. So a 7 to 8 second pit in for fuel will be needed at some point; which the max for a pit hold out will be around 55 laps. Whether the teams go in early for fuel, or wait until the last minute will depend on their strategy for this race. The Yokohama tires that the cars are supplied with really hold up well, so how many teams change tires while in the pit will be something to watch for during the race. In the opening round of the season at Suzuka Circuit, which is traditionally known to wear tires down, some of the teams didn't even bother to change tires because the Yokohama tires are just that good. At Sugo, some teams may not even change tires at all, while others may just change front tires, or just back tires. This type of strategy will also play a role in the overall outcome of the race.
Before any of the other places mentioned above to watch for in this race, the start will be the most significant. In corners 1 and 2, in corner 3, and in the S corner, if the forerunning driver makes a mistake, it is possible to use the overtaking system to pass them. But Super Formula drivers are top-class, so they don't usually make too many mistakes. Which means there probably won't be a lot of overtaking systems being used. With that said, the most important things for drivers will definitely be the start they get off to, and the position they have going into corner 1. Even though the distance from grid 1 to corner 1 isn't that long, in the past, there have been several positions that have changed hands there. So that is another area highlight to this race. In terms of drivers to watch for, No. 7 Narain Karthikeyan (SUNOCO TEAM LEMANS), No. 41 Stoffel Vandoorne (DOCOMO TEAM DANDELION RACING), and ever since the clutch has been moved to the steering wheel, No. 19 Joao Paulo de Oliveira (ITOCHU ENEX TEAM IMPUL) who has been known for his "rocket starts," as well as No. 37 Kazuki Nakajima (VANTELIN TEAM TOM'S) are at the top of the list.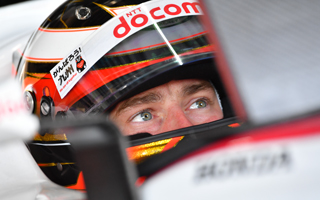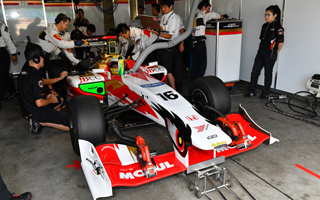 As this is a full-length race, the top 8 drivers will be awarded full points. No. 2 Yuji Kunimoto (P.MU/CERUMO・INGING) sits at the top of the driver's points standings at 23.5 points. The defending champion from last season No. 1 Hiroaki Ishiura (P.MU/CERUMO・INGING) has 19 points, followed by No. 36 Andre Lotterer (VANTELIN TEAM TOM'S) with 18. The winner at Motegi, Yuhi Sekiguchi (ITOCHU ENEX TEAM IMPUL) has 17 points, and Stoffel Vandoorne, the winner of one of the races in Round 5 has 16 points. The winner of the opening race of the season, No. 16 Naoki Yamamoto (TEAM MUGEN) has 15.5 points, and Kazuki Nakajima has 15 points. So the drivers in 2nd place and below are really close. More than likely, the results from this round at Sugo will bring yet another change in the rankings. So it is hard to say who will be sitting pretty at the end of this race. Either way, there are always a lot of things that happen during a race, so you certainly won't want to take your eyes off this one!