2016 SUPER FORMULA
Round3
Fuji Speedway
Qualifying 07-16 sat / Race 07-17 sun
Fuji Speedway : 4.563 km

Preview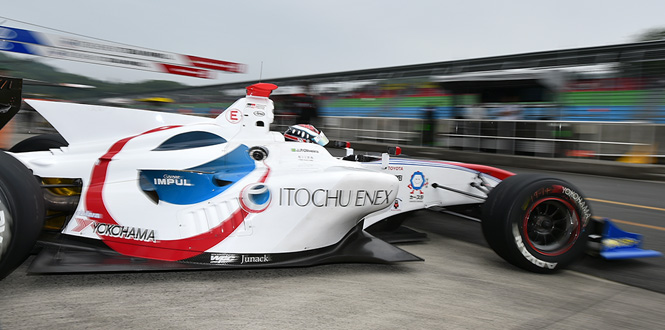 Unpredictable Weather, Unpredictable Turn of Events

The second round of the season which was held in late May at Okayama International Race Circuit was unfortunately the victim of heavy rains. As a result, the race started with a safety car run. Because this, the second Super Formula event of the year was cut short - drivers who finished in the top eight spots only received half the points for the championship that they normally would. Between the opener at Suzuka Circuit, and this one, only a race and a half have been completed—so it is not a far stretch to say the season has just begun.
After a long two month interval, the 3rd round of the series will take place at Fuji Speedway on Saturday (July 16th) and Sunday (July 17th). Normally at this time of year, the rainy season hasn't ended yet. But since the beginning of July, the weather has been unpredictable. Some days are extremely hot in certain parts of the country, and others days quite cold. This is especially true for the Kanto Plain region, where just when you think temperatures are going to be high, guerilla rains creep up out of nowhere. Because the weather for next week is still up in the air, it is almost as difficult to try to predict the race.
No matter what the weather will be, the key to the race will no doubt be how well the Yokohama tires that were newly introduced this season are used. As none of the drivers have yet to race with these tires in hot temperatures, it is hard to say whether they can expect the same feeling that they have had at Fuji Speedway in previous races. The same can probably also be said if temperatures fall. That is because tire tests never took place during the off season at Fuji Speedway. The only locations tests and races were held with the new tires on are Suzuka Circuit and Okayama International Circuit, but set ups at both were for high down force. Even at those two circuits, if weight distribution on tires wasn't better than that of last year, it was difficult to cut times. Fuji Speedway produces less down force than those circuits, so even better setups and more grip from the tires will absolutely be needed. Additionally, different from both when testing took place and the beginning of spring, air density will be low. Also, down force isn't that significant to begin with, so the teams will need to be ready to deal with the conditions in a short period of time.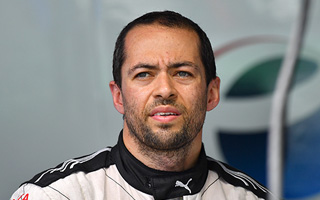 No.19 Joao Paulo de Oliveira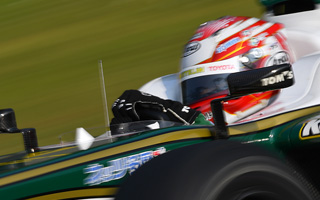 No.37 Kazuki Nakajima
On the other hand, the race weekend will finally bring the drivers back into their much awaited formula car cockpits. Both those drivers already in the top spots after the first two rounds of the season, as well as those who haven't finished as well as would they have liked to thus far, will no doubt come into this race at Fuji Speedway with the idea of making the summer theirs. Joao Paulo de Oliveira (ITOCHU ENEX TEAM IMPUL) didn't finish the opening round or the second round as he would have liked to. So he is probably quite fired up to try to claim a victory. Oliveira gave a very good showing in the finals of the first race of the year, but a spin out in the qualifications led to him not being able to pick up any points. Round 2 at Okayama Circuit, brought with it a front row start for Oliveira, but during the finals while the safety car was on the track, his car was hit with an electrical problem, causing him to retire from the race. To help him get over the disappointment from that, he is probably looking to pick up a win at Fuji Speedway. ITOCHU ENEX TEAM IMPUL is always strong during the summer time at Fuji Speedway and Twin Ring Motegi. Now whether they can keep that tradition alive will be something to keep an eye on in this race.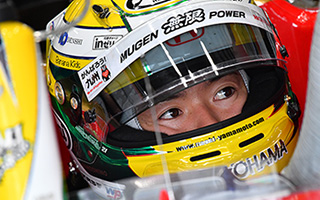 No.16 Naoki Yamamoto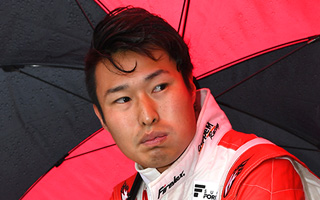 No.10 Koudai Tsukakoshi
Like Oliveira, Andre Lotterer and Kazuki Nakajima (VANTELIN TEAM TOM'S) have not yet achieved the results that they want. These two drivers are always in a position to fight for the title each year. But in the first two rounds this season, neither has been able to make it past the qualifications - which is something that is totally unexpected. The drivers are saying that there weren't any problems during the tests, but they haven't been able to maximize the grip of their tires thus far this season. Whether they will be able to improve on that at Fuji Speedway will be a big point of interest. The tires they are using are supposed to provide stability in the finals, as well as keep longer. If the track is completely dry, even at Fuji Speedway, which is supposed to be hard on these tires, most cars are expected to go the entire race without a tire change. If that is the case, coming out of the pits to move up spots in the race will not be a factor. So what that means for the drivers is, if they don't finish somewhere at the top of the pack during qualifications, they will more than likely not be able to make it to the victory stand. Just like ITOCHU ENEX TEAM IMPUL, VANTELIN TEAM TOM'S are always good at Fuji Speedway, so there are high expectations for them.
The same holds true for SUNOCO TEAM LEMANS. Kamui Kobayashi, has endured a couple of tough outings thus far, but it may be time for him to finish in one of the top spots.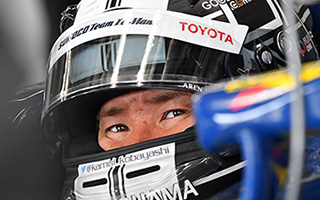 No.8 Kamui Kobayashi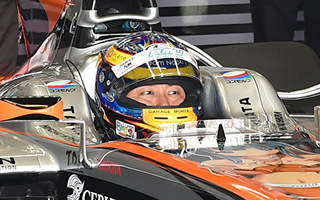 No.1 Hiroaki Ishiura
It is Naoki Yamamoto (TEAM MUGEN) who has maintained the top spot in the rankings since his pole to pole victory in round 1. He however started in the sixth spot during qualifications in round 2 at Okayama International Race Circuit, so he isn't in top form yet. With that said, he'll probably be coming into the race at Fuji Speedway very prepared. DOCOMO TEAM DANDELION RACING and NAKAJIMA RACING, who are also equipped with Honda engines like TEAM MUGEN, also have the potential to finish at the top of the pack, but haven't made it there quite yet. Koudai Tsukakoshi, Takuya Izawa (REAL RACING) who both finished in the top three in the same race for the first time in quite a while, could also fair well. They are probably looking to keep their moment going.
Additionally, defending champion Hiroaki Ishiura (P.MU/CERUM INGING) looks like he is getting into form. He suffered a tough break in the qualifications of round 1, and as a result wasn't able to finish in one of the top spots, but he was able to capture the checkered flag at round 2 in Okayama International Circuit. His teammate Yuji Kunimoto, has continued doing well since round 1, and is now second in the standings. So judging from those results P.MU/CERUM INGING is the real deal. It seems they have caught on quickly how to use the new Yokohama tires to their advantage. Whether they will be able to catch up on Naoki Yamamoto at their home course in Fuji Speedway is yet another point of interest.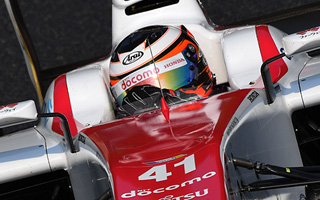 No.41 Stoffel Vandoorne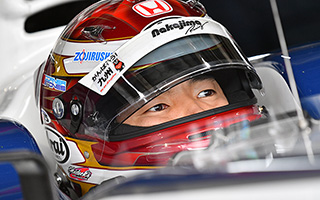 No.64 Daisuke Nakajima
At any rate, this will be the first time this year that fans from the Tokyo metropolitan area and Kanto Plain region will be able to come out to watch a Super Formula race. Let's hope they'll be able to take in the overwhelming power that is waiting for them.