2016 SUPER FORMULA
Round7
Suzuka Circuit
Qualifying 10-29 sat / Race1 | Race2 10-30 sun
Suzuka Circuit : 5.807 km

Preview
Round 7 at Suzuka Preview

Super Formula, which kicked off the season in April, will hold its finale on October 29 and 30, 2016 at Suzuka.It will be quite a finish to the season, as the driver's championship title is closer than those of recent memory.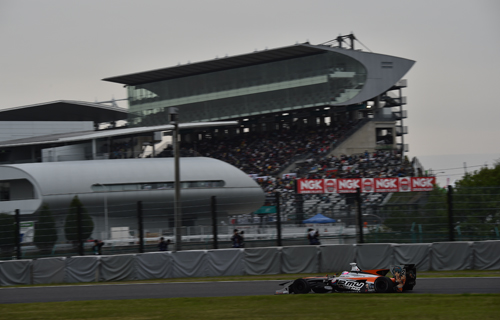 This is the first season that Super Formula has used Yokohama tires—which has clearly added to the competition.And the first name that comes to mind in the midst of that competition is current points leader, rookie #20 Yuhi Sekiguchi (ITOCHU ENEX TEAM IMPUL).In the opening race of the season, Sekiguchi finished 3rd in the qualifying, but got off to a bad start to the Championship Race.But in Round 3 at Fuji Speedway, he made his podium debut.He followed that by a pole-to-win at Motegi, and showed what he was made of at Sportsland Sugo in one of the most memorable races ever in Super Formula history.The safety car came out onto the track during that race and pretty much erased the lead that Sekiguchi had built up to that point.But he never gave up, and rebuilt that lead to take a commanding pole-to-win victory—his second of the season.As a result, he sits atop of the driver's championship standings with 28 points.The question is whether he will be able to hold onto that lead and take it all in his first season as a Super Formula driver?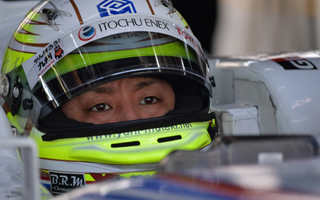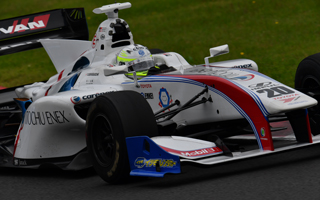 Another driver that everyone has their eyes on is another rookie, #41 Stoffel Vandoorne (DOCOMO TEAM DANDELION RACING).Vandoorne made it to the podium in the inaugural race of the season, and captured pole in Round 3 at Fuji Speedway.The week after he was announced as an F1 McLaren HONDA driver for next season, Vandoorne captured his first victory in Race 1 during Round 5 at Okayama.He is currently in 6th place in the driver's championship standings, 9 points behind Sekiguchi.Vandoorne said that "more than possibly becoming the season champion, he is very much looking forward to competing in his last race in Super Formula."There is no doubt he would like to close the year out with a victory!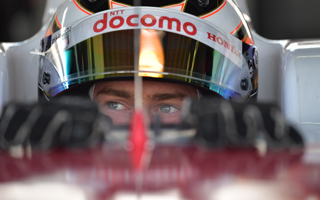 Trying to stop Sekiguchi and Vandoorne will be past champions such as #36 Andre Lotterer (VANTELIN TEAM TOM'S) who is 3rd in the driver's championship standings, and his teammate #37 Kazuki Nakajima (VANTELIN TEAM TOM'S) who is in 4th.Neither driver has been able to show their speed this year while driving with the new Yokohama tires on.A good finish in the Qualifying speaks louder than words in Super Formula, so it has been a tough situation thus far for both, as neither have won yet.But at the same time, being in 3rd and 4th place shows that their team is top level.After Round 6 at Sugo, Nakajima stated that "there is just an 8 point difference, so we still very much have a chance" which shows what kind of confidence he has in himself and his team.If they can finish well in the qualifying, that will no doubt put some serious pressure on Sekiguchi.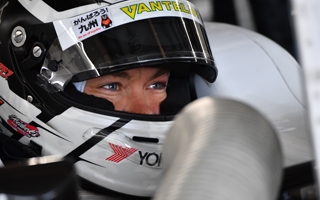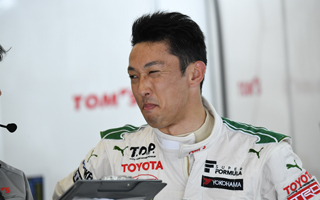 #16 Naoki Yamamoto (TEAM MUGEN), who is known as "Mr. Suzuka," is another driver to watch.Yamamoto captured a pole-to-win victory in Round 1 at Suzuka, and showed off his speed in Race 2 last season, which was also held at Suzuka.Looking back beyond last season, Yamamoto won his first-ever pole position at this circuit, too.So he has some type of "something" at this circuit that most of the other drivers don't possess.Unfortunately, Yamamoto hasn't fared well at other circuits this season, so he is surely looking for a happy ending to this year.Beating "HONDA ace" Vandoorne before he leaves for F1, might just be what the doctor ordered for Yamamoto.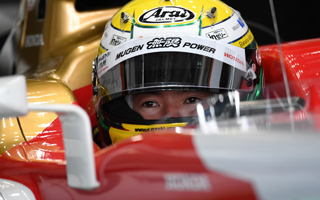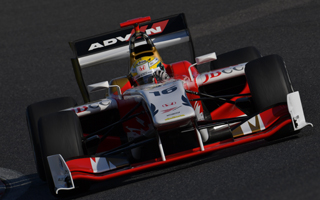 #2 Yuji Kunimoto (P.MU/CERUMO・INGING), who is currently 2nd in the driver's championship standings, and #1 Hiroaki Ishiura (P.MU/CERUMO・INGING) the defending champion from last season, who is tied in 6th with Vandoorne, will also be focal points of this race.They both finished well at Okayama, but for some reason weren't able to do well in the Qualifying last race.Last season proved tough on Kunimoto, but he apparently found the key to success this season, as he picked up his first Super Formula victory.Kunimoto is just 4.5 points behind Sekiguchi, so there is no doubt he wants to make the most out of this race.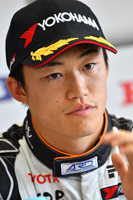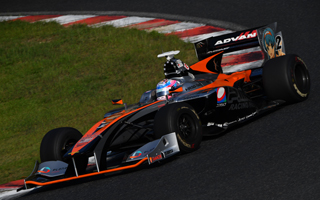 As with previous years, the last race of the season will feature two Championship Races.The Qualifying will be a knock-out format, and the grid positions for Race 1 will be based on the results from Qualifying heat 1.And the top grids for Race 2 will be based on the results from Qualifying heat 3, with the remaining grids being determined by the other 2 heats.So there is no doubt that every one of the drivers will be out to post the best times beginning with Qualifying heat 1.As the format is different from other races, the results from the Qualifying heats will play a huge role in these 2 Championship Races.For example, capturing pole position will bring 1 point for each race, which adds up for those that are still in the hunt for the season title.

Championship Race 1, which will be held in the morning on Sunday, is a sprint race without a mandatory tire change.Race 2 however, which will be held in the afternoon, will have a mandatory tire change.Suzuka differs from other Super Formula circuits because the back straight is on a down slope heading into corner one.So it is not an exaggeration to say that a good start is a must for Race 1.But for Race 2, aside from just a good start, there will be other portions such as pit-in timing, the amount of time spent in the pit, and more that will play a crucial part in the final scheme of things.

The final round of Super Formula 2016 at Suzuka should prove to be extremely exciting, just like the other races this season have been!