2016 SUPER FORMULA
Round7
Suzuka Circuit
Qualifying 10-29 sat / Race1 | Race2 10-30 sun
Suzuka Circuit : 5.807 km

Race
Super Formula Round 7 Race 1 Results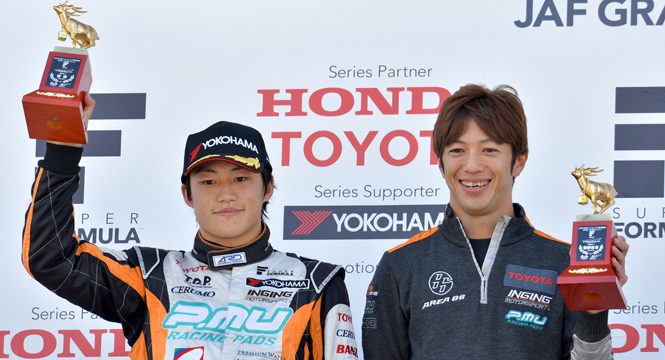 No.16 Naoki Yamamoto
The distance for Race 1 in Round 7 of Super Formula at Suzuka was shortened to be a sprint this season. It was #2 Yuji Kunimoto (P.MU/CERUMO・INGING) who got off to a fantastic start from the front row. Pole starter #1 Hiroaki Ishiura (P.MU/CERUMO・INGING) started slowly, and was overtaken from the outside by #36 Andre Lotterer (VANTELIN TEAM TOM'S).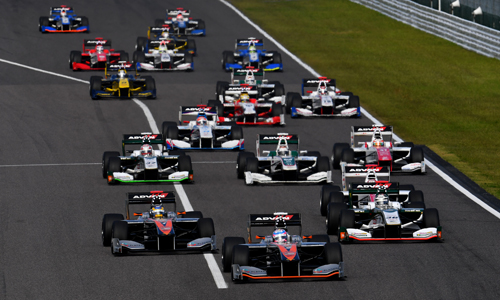 Driver ranking top runner #20 Yuki Sekiguchi (ITOCHU ENEX TEAM IMPUL) was in the 13th grid at the beginning of the race, but was able to jump up 4 positions. At about halfway through the race, the top positions remained the same.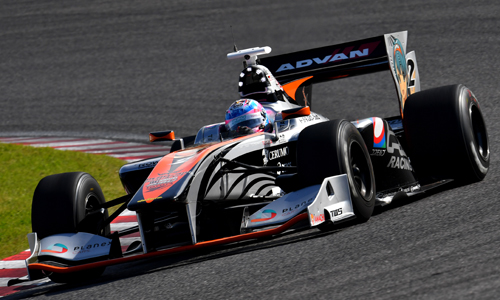 Kunimoto kept a steady pace, with a 1.5 sec. lead over 2nd running Lotterer, and a full 7 sec. lead over Ishiura, who was in 3rd. Kunimoto held the upper hand at that point.
Sekiguchi tried to pass #41 Stoffel Vandoorne (DOCOMO TEAM DANDELION RACING) by using his overtake system on lap 15 in the chicane, but bumped into Vandoorne. That was enough to cause Vandoorne's car to spin, which led to him dropping back several positions. Sekiguchi was penalized 30 seconds for that mishap, and wound up finishing the race in 18th place.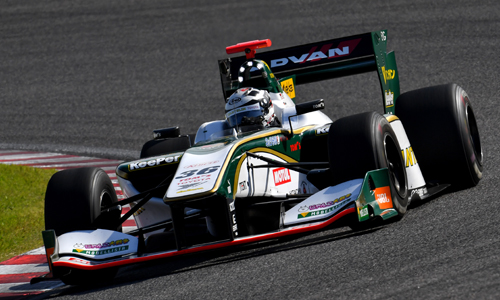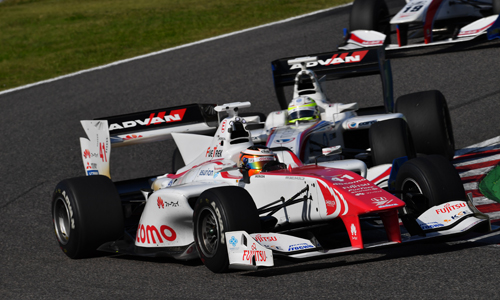 The sprint race lasted less than 32 min., and the top positions remained the same after the first lap until the checkered flag. With his victory in this race, Kunimoto picked up 3 bonus points, so he gained a total of 8 points. He is now in the position to possibly win this year's Driver's Championship.