Rd. 3
Sportsland Sugo
Qualifying 5/26 sat / Race 5/27 sun
Race Distance : 251.88 km / 68 Laps
2018 Super Formula Rd. 3 at Sportsland Sugo Preview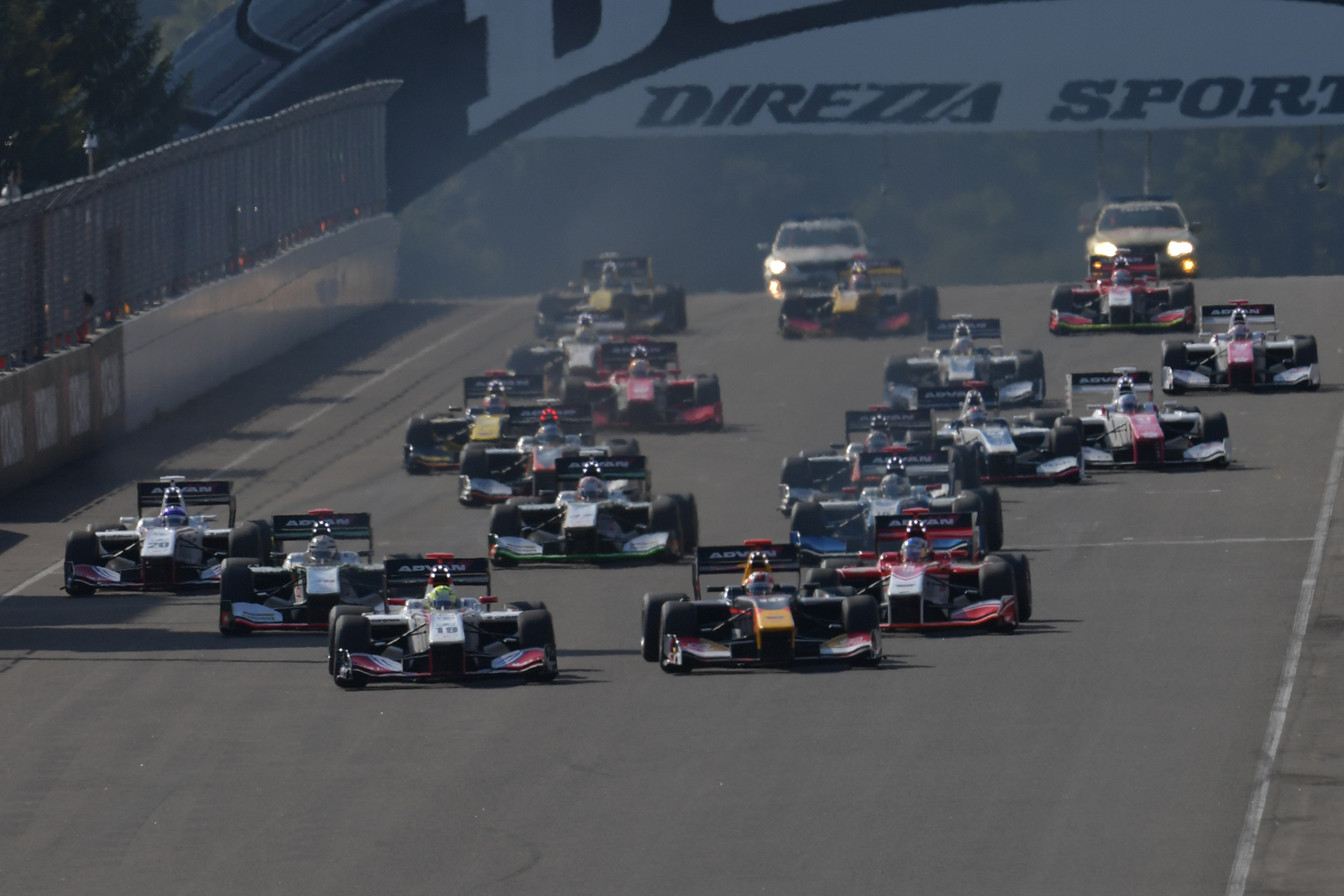 It's been only two weeks since rain and fog at Autopolis during Rd. 2 caused the race to be cancelled. Now the stage moves to Sportsland SUGO in Miyagi, Prefecture. The course at SUGO is amidst a heavily wooded area, and the track is laid out along the natural shape of the landscape. The grandstands are located close to the track allowing fans to get the full effect from the Super Formula cars that race by. Passionate fans from the northern part of Kanto and the Tohoku areas usually come out to enjoy this event.
The race at SUGO is traditionally held during the fall, just one before the season finale. But this year, the calendar has been changed to May. Thus the conditions should be very different than those to-date. There is of course the possibility of rainy-season like weather, but if it is fair, it should be a magnificent time of year to enjoy a race.

Ryo Hirakawa


Kamui Kobayashi
The qualifying that is scheduled for Saturday will be a knock-out format. Qualifying session one (Q1) is medium tires only per regulation. SUGO is a short course with not much space for drivers to try and record fast laps. All 19 cars will be on the track for Q1, but that number gets cut down to 14 for Q2. So who will remain in Q2 will be a point of interest. At the last part of Q1, the drivers normally all come out onto the track at once and begin vying for position that will help them get into place to record a fast lap. Soft tires will probably be used in Q2 and Q3, so when drivers try to make their move and record the best times is yet another thing to watch for in the qualifying. Pole position winner at Autopolis Ryo Hirakawa, and Kamui Kobayashi, who recorded the best lap in Q2 both made their move on lap 2. On the other hand, Tomoki Nojiri, Nobuharu Matsushita, Naoki Yamamoto all came out with guns blazing on the first lap. At SUGO, some drivers may try to get in fast laps on either lap 2 or 3. As the escape is very narrow, and the red flag often comes out at this circuit, drivers will probably keep it in the back of their minds that the qualifying could come to an abrupt halt. Because that is really how difficult it is to try to make a full-throttle attempt at recording a good lap at SUGO.

Naoki Yamamoto


Tomoki Nojiri
If the conditions remain dry for this race, another point will absolutely be which tires are selected at what timing. How long soft tires will hold up could just be the key to this race. One of the Super Formula analysts has said that "SUGO is a course that is relatively easy on tires." Which means that some of the teams may bring in two sets of soft tires left over from the previous race. As that race was cancelled, some teams could still possibly have 2 sets of brand new soft tires. Last season, only medium tires were used at the SUGO race, so drivers like Felix Rosenqvist, Kazuya Oshima, Yamamoto, Kamui all went with a no re-fuel, no tire change strategy. As a result, both Rosenqvist and Kamui picked up points in that race. This season however, both soft and medium tires must be used, so all drivers will have to pit at least once. Who has on medium, and who has on soft tires for the race start will be another point to watch for. Some of the drivers may elect to go with medium tires until little fuel remains, then change to soft tires. While others may stay on soft as long as possible, then switch to medium tires with a few laps remaining. SUGO is a tough circuit to overtake on, which equivocates to the fact that teams must clearly think out strategies that will allow them to gain an upper hand. There should be a variety of strategies to see as the race plays out. We hope you sit back and enjoy the race!