Rd. 4
Fuji Speedway
Qualifying 7/7 sat / Race 7/8 sun
Race Distance : 250 km / 55 Laps
2018 Super Formula Rd. 4 at Fuji Speedway Preview
It's been a month and a half since the race in Sugo in May. Super Formula Rd. 4 will take place at Fuji Speedway (FSW) on July 7 & 8. This is the mid point race of the season, and one for drivers to try to score some big points. There was a pre-season test at Fuji Speedway in March, so the teams should have plenty of data going into this weekend. But as it is summer, the conditions are obviously different than what there were in March.
The rainy season isn't usually up until mid July or so, but this year is different. There wasn't much rain and it is hot and it's already over 30℃. So there could be some scorching temperatures for this race. To go along with that, since the circuit is near Mt. Fuji and is quite high in elevation, the weather in the surrounding cities could be nice, but it could be rainy or foggy at FSW. In the past, there have been races where the safety car came out and the cars followed behind just to have the race called off due to low visibility. The forecast is currently not good, but all the same, let's hope that changes and that it's good weather for race weekend!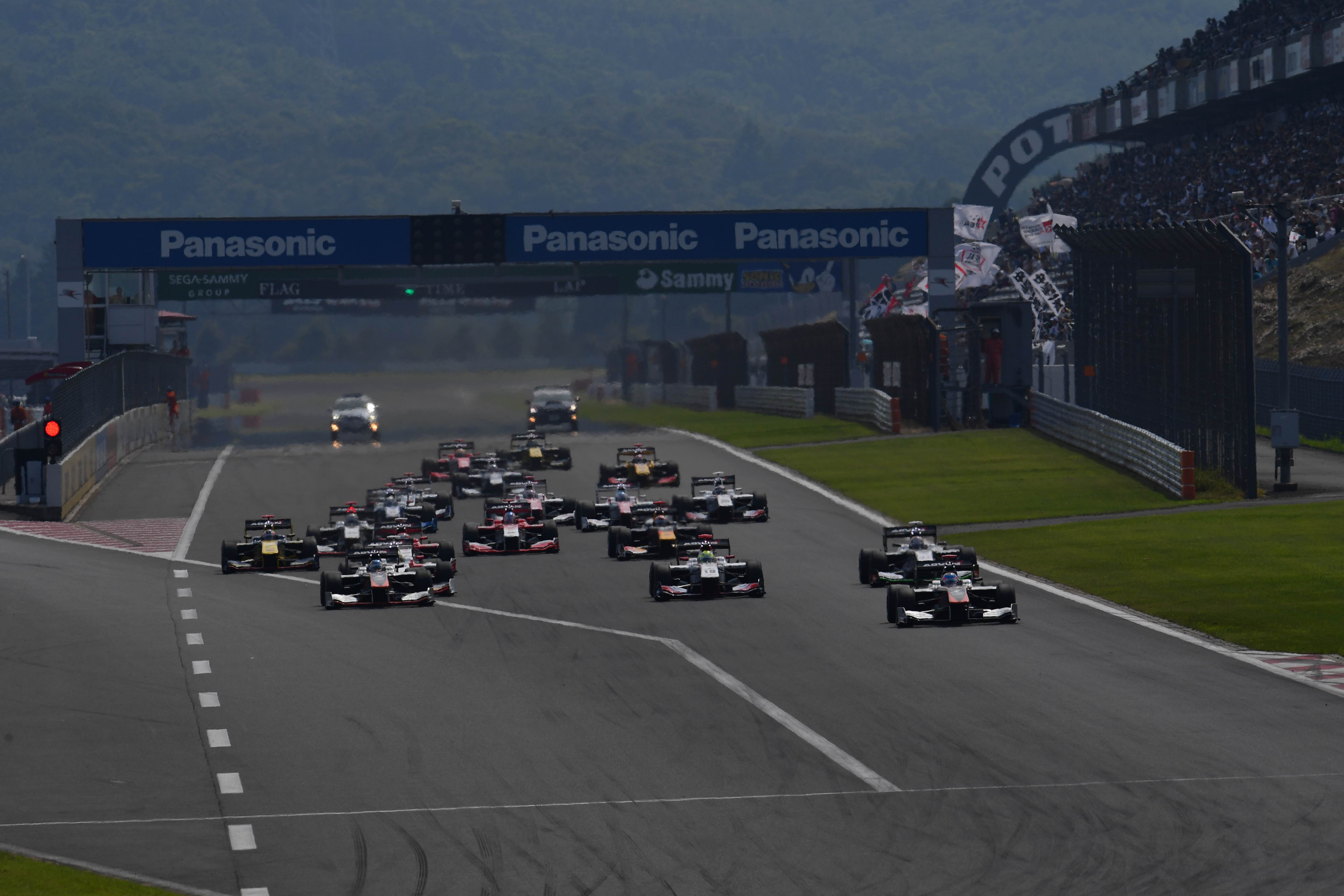 Fuji Speedway is one of a few tracks in the world with such a long main straight. And following that long straight is a high-speed corner, then several low-speed technical corners extending from the Dunlop Corner going into the final corner, requiring the drivers to need a different type of rhythm depending on which part of the course they are in This course is said to make it hard to have both mechanical grip and aero dynamic balance, so it is tough from an engineering perspective to properly set the car up. Because of the long straight, keeping down force to the bare minimum is a given for most, but at the same time, it is needed in the high-speed corners if a driver wants to take them on head-head without giving up anything. To go along with that, the thickness of the air in summer compared to early spring makes it so that the machines need to be set up just right. A compromise just doesn't yield results. If it rains, that makes knowing just how much rain there is important to the set-up of the car, as well. Which tire, with which amount of tread is best, how height the car should be running, are all points that the engineers need to focus on, and they will probably continuing doing so until the last minute.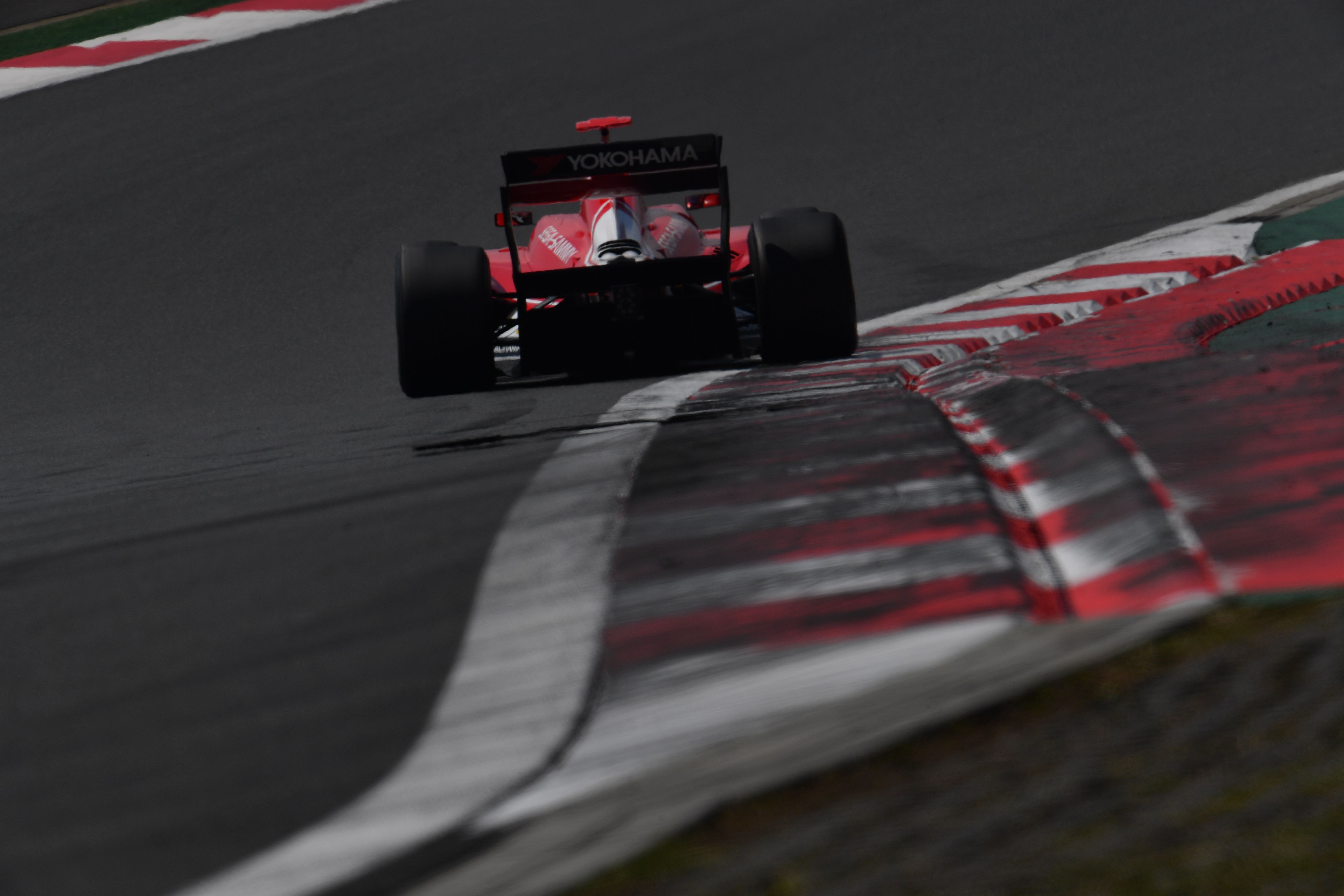 FSW is also notorious for drivers not being able to gain a time difference over their competitors. All 19 cars finishing within just 1 second of each other is pretty normal in Super Formula at this circuit. Many times, the difference of who gets podium and who doesn't is decided by less than 1/100 of a second. And because of that, the knock-out format qualifying at FSW is an incredible nail biter–for drivers and fans alike.
This circuit is also known for starting grids not really counting so much on the final race results. A lot of the drivers use their overtake systems to fend off other cars, but the long main straight adds to the overall excitement of passing maneuvers. To go along with that, this season there will be two specs of tires used, so depending on whom has on what tires and how long they have had those tires on could make a huge difference in grip level and what kinds of battles there are. At the start of the race, some of the drivers will have on medium tires with plenty of fuel and come in for soft tires to make a qualifying-like spurt at the end of the race. While others will start on medium tires with less fuel and make the change to soft tires when fuel starts running low. There will also be drivers that start on soft tires and run them down until they need to switch to mediums. So there are a lot of ways to influence the final outcome of the race without teams really having to worry about starting grid positions.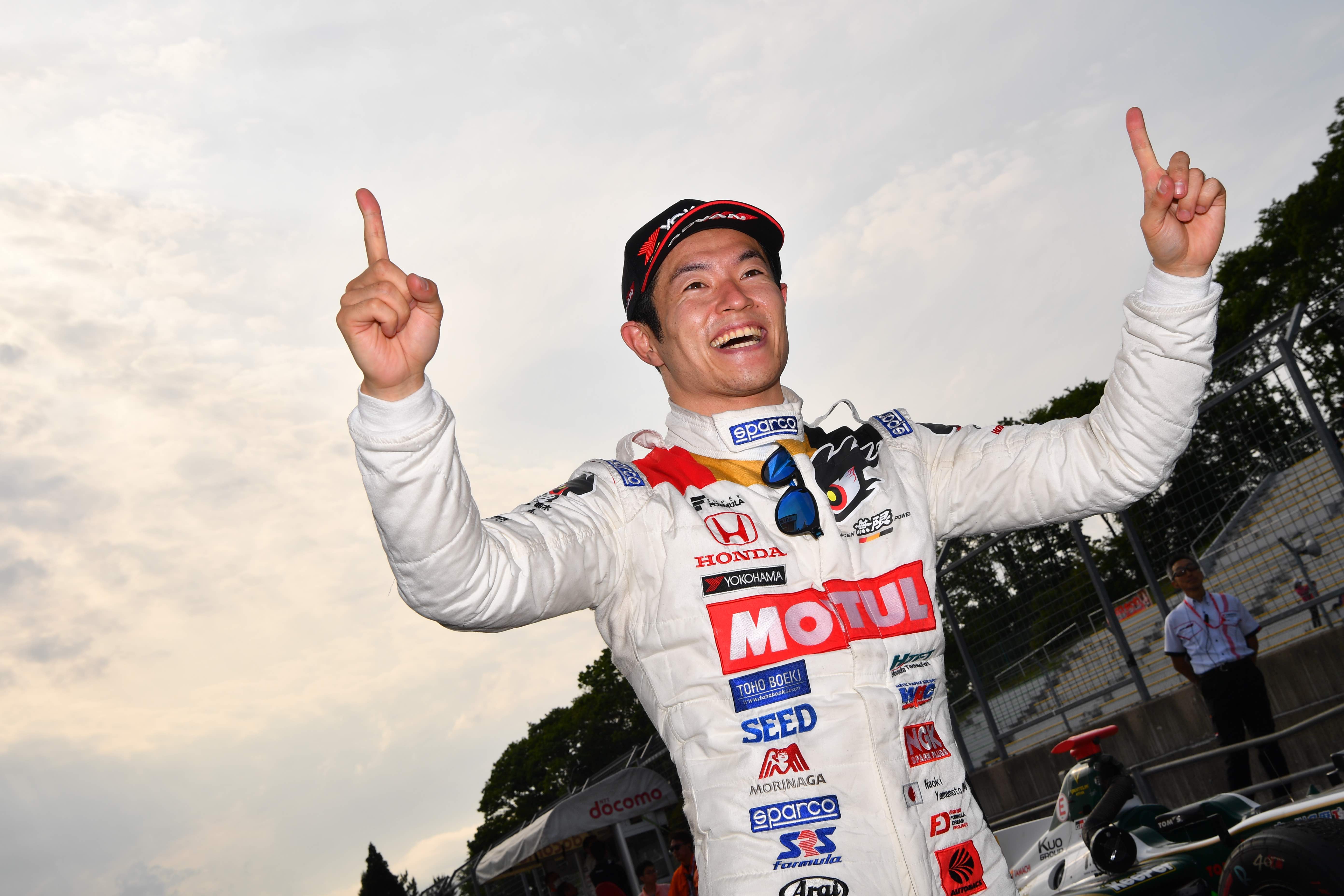 Naoki Yamamoto has won 2 of the races that were held so far this year (Race 2 at Autopolis had to be cancelled due to in climate weather and low visibility). Which puts him in the lead for the overall championship. Behind him in points are Nick Cassidy. Tomoki Nojiri, Yuki Sekiguchi, and Kazuki Nakajima. As they are all close in points, they will surely be out to try to win at FSW and play catch up to Yamamoto. It will be Nakajima's first race back in Japan since winning at 24 Hours of LeMans. It will also be 2nd place finisher at Le Mans, Kamui Kobayashi's first race back, too. He just won in Super GT in Thailand, so he has definitely got some serious momentum. Sekiguchi posted the best times in day one of testing in March at FSW and Nojiri had the best times overall. So maybe it's their race to shine? Both 2017 Super Formula Champion Hiroaki Ishiura and teammate 2016 Super Formula Champion Yuji Kunimoto usually do well at this circuit, too. So it just may be their weekend?
The Super Formula 2019 machine, the SF19, will have a demo run on Sunday at FSW, so it should be quite an exciting weekend for fans to enjoy!